Biofach 2016: Organic foods wow visitors !
Missing out on the Biofach trade faire 2016 was not an option for me. Being the biggest trade faire for organic foods in the world, the Biofach is the place to go, in search of the latest trends and innovations.
From organic textiles to organic foods to organic cosmetics, everyone is guarranted to encounter a pleasant surprise.
Here are some of the most intriguing encounters I had during my visit ath the Biofach 2016
Beerenfrost Kühlhaus GmbH and Steirische Beerenobst Genossenschaft.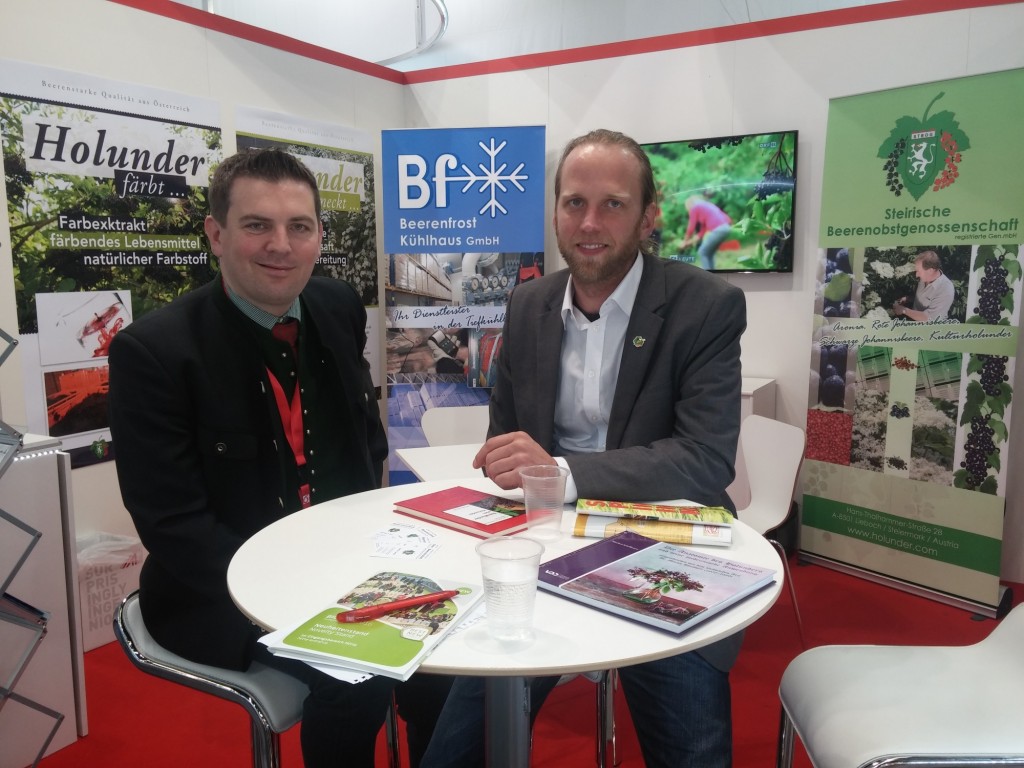 Visiting the Beerenfrost stand was the highlight of my day. If your heart beats for dark berries like mine does, then you should be tiping your hat to Beerenfrost and the Beerenobst Genossenschaft. These Companies from Austria have done more for the revival of the super healthy European Elderberry than anyone else. They are the biggest cultivators of the dark berries in the world. I had a great one-on-one with Stefan Lampl, the director of Beerenfrost.
Kaskein: This Finnish company had a tiny stand, yet a really big heart for organic berries. They had an organic cranberry juice to die for.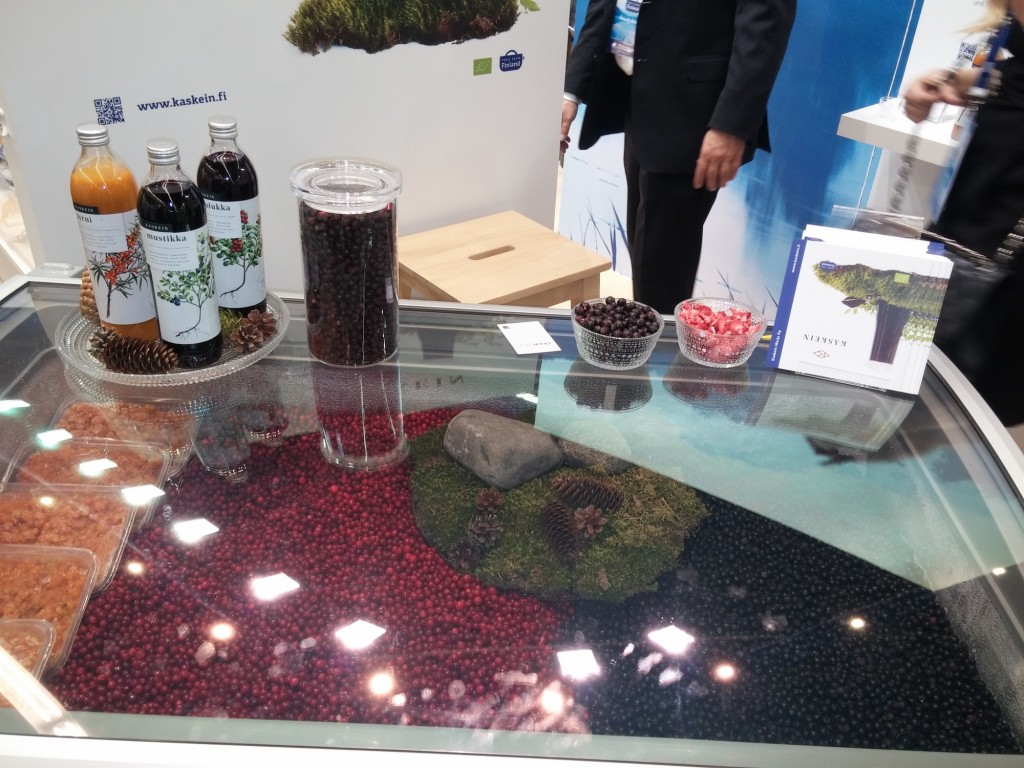 After walking around for hours on end, I developed a killer thirst. Michael Schneider from Hollinger welcomed me with a refreshing elderberry drink.  The cold organic drink hit the right mark. A few minutes later I was as good as new and ready to continue my exploits.
Some organic spinach-filled gnocchi made for some eye-opening moments, but my attention was quickly caught by this elderberry fruit bar.
As a huge elderberry fan, this fruit bar was a great find. Elderberry is like the king of traditional remedies, and is used  for ailments from coughs, colds and flus, to digestion and heart health. I won´t mind eating an elderberry fruit bar or drinking an elderberry beverage every day for the rest of my life.
One of my best encounters at the Biofach was a fellow who was just bursting with positive energy. He offered me some samples of fried quinoa "balls", and they were pretty delicious.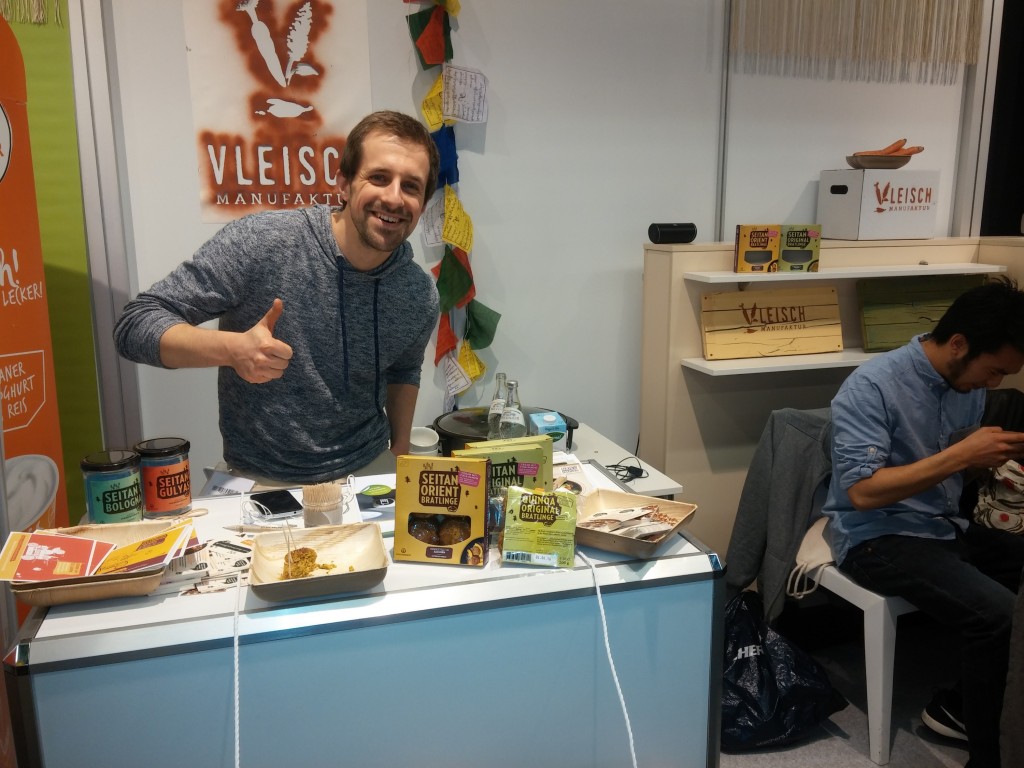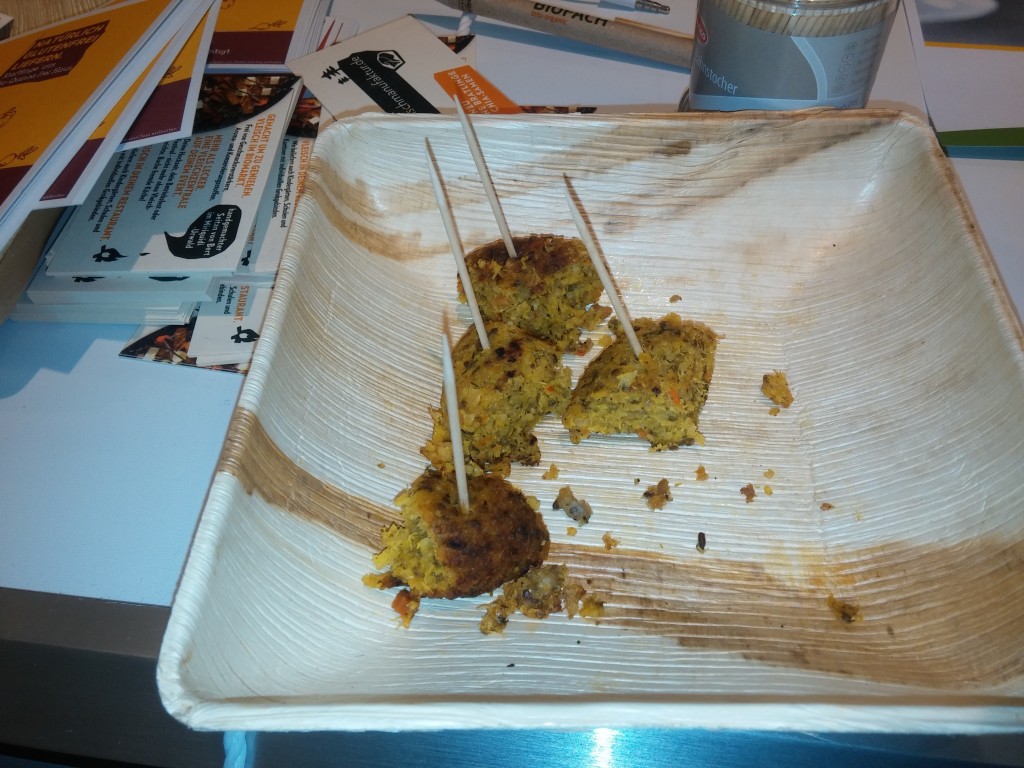 My exploits carried me to some more familiar places, like this organic fruit gummies. Kids love these. Many people do not realize that elderberry is a very frequent coloring used in gummies.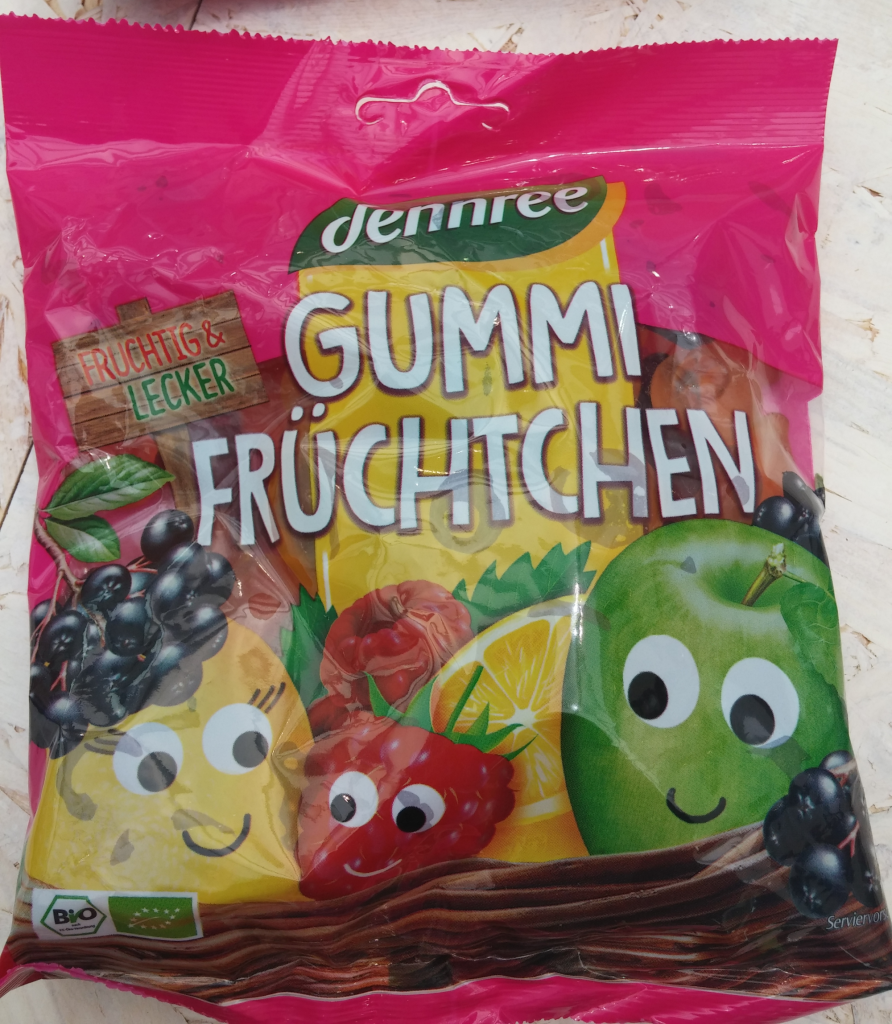 I certainly will return to this great organic trade fair. There was so much to discover, and learn.